---
Innovation for Extremes 2008
Wednesday 30 April 2008, 0900-1800
Lancaster University Management School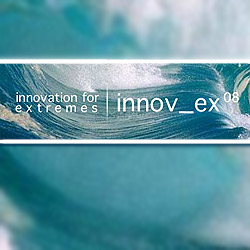 Innovation in the context of global warming.
The 2008 annual conference for the outdoor sports industry, is being hosted by Lancaster University Management School.
Global warming and climate change is especially obvious in mountain regions. The 'inconvenient truth' is that a century of accelerating energy consumption linked to changing technologies, shifting lifestyles, industrial development, and a 'culture of waste' have made a major contribution to this environmental damage.
Shifting to a more environmentally friendly agenda is hard for individuals, business, regions and nations. We are all faced with a conundrum of developing and selling gear which impacts on the very wild environments we all love.
This conference confronts the challenges of running a commercial outdoor company - whether manufacturing, designing or retailing - in an age of climate change.
Global warming has implications for businesses, for consumers and for all outdoor activities.
How does it affect you, your products, your store, your customers and the very environment we make gear for?
How will it change the economic, political and social environment in which we do business?
A world class line up of speakers will tackle all the commercial and environmental issues, giving you chance to debate the way forward for the UK outdoor trade.
The conference will be opened by Sir Chris Bonington, mountaineer and environmental campaigner.
For more information on this conference, or about Innovation for Extremes, please follow this link:
---