---
Knowledge Transfer Workshop - Part 1
Monday 17 March 2008, 0930-1700
The Studio, Birmingham City Centre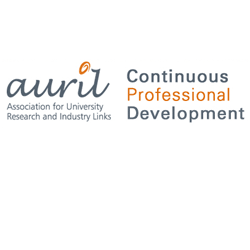 This comprehensive workshop is designed for knowledge transfer practitioners at an early stage of their career and for professionals who are looking to broaden their knowledge, networks and skills.
(Part Two will be held at Coventry Technocentre, Puma Way, Coventry on Thursday 10th April 2008.)
The main themes will be:
the role of the knowledge transfer practitioner set against national and institutional strategies
the use of brokerage models to manage stakeholder expectations
the use of tried and tested good practice tools to analyse measures of success against delivery capability and capacity
the provision of ample opportunity for delegates to discuss and share experiences
the identification of the needs and expectations of the delegates and the issues that challenge the effective delivery of targets
the use of social networking tools to create a peer support and good practice network.
For More details for both Parts 1 and 2, please download the document below.
---