---
Blackpool & Fylde ICT Cluster Group
Wednesday 06 August 2008, 1730-1900
Digital And Creative Centre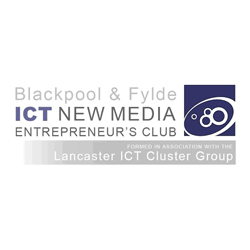 Come and network with other ICT business people, share knowledge and find out about business opportunities in the region.
Please note change of venue
Digital and Creative Business Centre
FYC
154-158 Church Street
Blackpool
FY1 3PS
01253 477147
AGENDA
5.30 to 5.45 (15 mins)
Networking
5.45 to 5.50 (5 mins)
Introduction by guest chair - Ed Christiano
5.50 to 6.15 (25 mins)
3 minute intro or announcement from each member. Let group members & visitors know what you or your business needs. Inform everyone of you or your business's unique selling points.
6.15 to 6.45 (30 mins)
Speaker: John Ardern, Really Useful Consultancy.
"Some Secrets of New Business Success" John works exclusively for Creative and Digital Industries.
6.45 to 7.25 (40 mins)
Let's help each other: Each member will be asked to contribute to one or more members based on what they've heard in the presentations. This may only be an offer of advice or a suggested business prospect. Introductions/referrals are even better - but not essential.
7.25 to 7.30 (5 mins)
Discussion of group objectives; AOBs; Announce speaker and his/her topic at next meeting.
Enquires or Directions:
Ed Christiano on 01253 362600 or Angela Hamilton on 07917 001029.
---