---
Sizzle
Thursday 19 June 2008, 1830-2100
Revolution Bar, Lancaster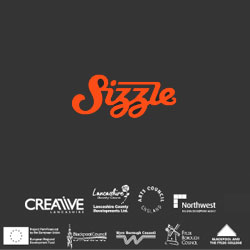 Sizzle, a free event aimed at creative businesses in the region, will be returning to Revolution Bar in Lancaster on Thursday 19th June.
This month, Sizzle presents an evening Mike Rowe, Managing Director of 1000 Heads. Experts in Word of Mouth marketing, the company provides brand intelligence and marketing services to a wide range of clients including STA Travel, 3 Mobile, Porsche, Tesco, and Nokia. Mike will be giving a valuable insight into online social media and Word of Mouth marketing, and highlighting its relevance to all types and sizes of creative businesses. This could be the inspiration you need to grow your audience strategically, develop your profile and measure your success.
For those that are new to the idea that posters are history, Mike is followed by Joe Yates from JP74. Joe will lead a practical session and present case studies on how to use the internet to engage and respond to both current and potential clients and increase your fan base.
The event is now full but for more information on future Sizzle events please go to:
Associated Links
---