---
Teachers' Day: Computer Animation & Effects
Monday 23 June 2008, 0930-1530
InfoLab21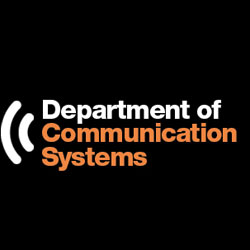 Due to the success of the events in January & October 07 we are pleased to be able to repeat this opportunity.
The aim of the full-day workshop is to introduce teachers to how ICT is perceived and taught in the Department of Communication Systems at Lancaster University's InfoLab21.
The workshop will focus on integrating animation principles to create motion and shape tweening, visual timeline effects, adding sound, designing buttons for interaction and to control your animation, collision detection, and a simple shape matching game. Participants will also learn how computer scripts are used for animation and create basic code to add user interactivity. The workshop can be used as a basis to teach three introductory lessons on computer animation and games.
This day will meet the criteria for the new Diploma - Creative & Media (computer games & animation), due to be introduced September 2008.
Cost: £35.00 (covers refreshments, resource materials and lesson plans).
Memory sticks welcome!
A registration form is available on the link below:
Associated Links
---