---
Kendal ICT Cluster Group
Wednesday 03 September 2008, 1800-1930
Castle Green Hotel, Kendal, Cumbria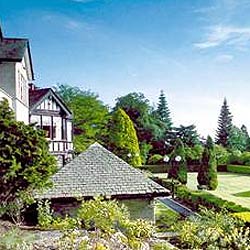 The speakers for this Kendal ICT Cluster meeting are:
Dr. Reuben Edwards from InfoLab21's Department of Communications
Dr. Reuben Edwards is one of the UK's leading experts in mobile technologies. The presentation is on latest Bluetooth developments, social tags, geo tags and location blogging.
"He'll be giving this same presentation at an industry forum in Helsinki so it's very good of him to give the same presentation to our group here in sunny Kendal. So anyone with an interest in mobile technologies, web design, web marketing etc. should make every effort to attend." David Low, Digital & Creative Industries Broker.
ICT Cluster Group meetings are free and a buffet is provided. Please let David Low know if you or someone else from your company would like to attend.
---