---
Preston ICT Cluster Group
Tuesday 30 September 2008, 1730-1900
Media Factory, UCLan, Preston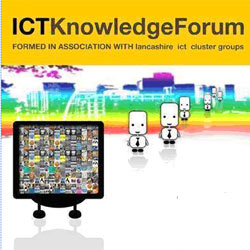 The next ICT Knowledge Forum meeting will feature Don McAllister from ScreencastOnline on "Using Podcasting to Promote Your Business".
Podcasting is all about the creation and distribution of digital media via the internet to computers, portable devices and even to the TV.
It allows anyone with a simple laptop computer, a microphone or a video camera to become their own digital publisher overnight with a potentially worldwide reach for little or no cost.
Don will explore the benefits of podcasting in the business environment and promotes its usage as a sales, communications and marketing tool.
There will also be an great opportunity to meet/network many other like minded individuals from Lancashire ICT/Digital based businesses and key personnel from the University, Local authorities and public sector.
For further information or to book your place please contact:
Yusuf Musa
M: 07753 984502
yusuf.musa@businesslinknw.co.uk
---