---
West Lancs ICT Cluster Group
Wednesday 15 October 2008, 1730-2000
The Engine Rooms, Skelmersdale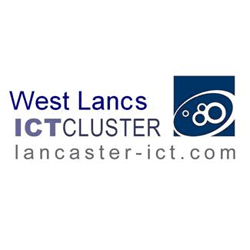 Key Speakers:
Ed Christiano - Encore Advertising Ltd
Stuart Heaton - RockFm
Ed Christiano - Encore Advertising Ltd
"Discover DIY MarketingTechniques to Help Grow YourBusiness"
Encore Advertising & Design managing director Ed Christiano will share his insider's knowledge from 25 years marketing in the North West and in the Hollywood film industry.
(See Flyer below)
Stuart Heaton - RockFm
Stuart has worked nearly 10 years in the media with ITV and in radio for 3 years. Before that he worked in the public sector for 12 years in various Government Depts in the UK and Germany. He joined Bauer Media in January and started the Your Future project in April.
He will be talking about how Rock FM are working with schools to improve grades and raise self esteem amongst students. The Your Future Project enables everyone involved in education to gain a multimedia presence online as part of the Rock FM website. It is also designed to offer students and parents a reputable comparison guide to schools and colleges throughout the Northwest.
In addition, the Your Future project also incorporates Days At Rock FM providing students of all ages with a chance to gain work related experience in a working radio station. Rock FM has designed a number of sessions that will enhance the students' abilities with the real life skills they need to support their studies.
The Day at Rock FM sessions offer on-air and on-line podcast production where they will produce and record a live show, record a podcast, experience audio editing using industry standard software and equipment, experience a DJ Masterclass and so much more. Professionals who work everyday in the media will support all of this and pass on their own experiences direct to the students.
Rock FM is working with a number of organisations and businesses to ensure the project is targeted at helping to achieve learning outcomes needed by students.
There will also be opportunity to network with like-minded people. There will be refreshment available so would be grateful if you could please confirm your attendance for catering purposes.
For further information or to book your place please contact:
Yusuf Musa
M: 07917 086579
yusuf.musa@businesslinknw.co.uk
---