---
Video Streaming Workshop
Thursday 25 September 2008, 0900-1600
InfoLab21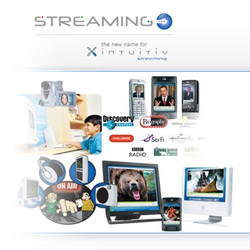 Streaming Ltd (previously Intuitiv Streaming), are offering a FREE seminar for those wishing to get to grips with the basics of video streaming.
The Streaming Workshop is designed for individuals with intermediate or beginner levels of knowledge and will cover many of the popular uses of streaming in enterprise and education.
Demonstrations will be highly practical and concentrate on real world uses of streaming technology.
Further details and an agenda for this one day workshop are available from the link below.
---