---
The Amazing iPhone Event
Friday 05 December 2008, 1600-2000
Novas Contemporary Urban Centre, Liverpool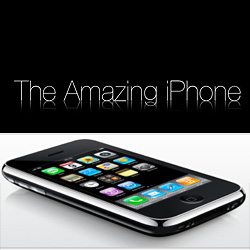 Developers are invited to find out what skills they need to develop for iPhone, and how to build on related skills when moving to iPhone.
Business owners and strategists are invited to learn about the changing landscape of mobile.
Maybe you're already working with mobile apps, maybe you see iPhone as your first foray into mobile.
The Amazing iPhone Event will offer business owners strategic insight into why they should consider iPhone as a key platform for engaging communities, customers and enterprise.
Entrepreneurs will learn what works; and what's hot on the iPhone platform.
Further details are available on the website below.
Associated Links
---