---
LEAD Taster Masterclass With Rachel Elnaugh
Thursday 26 February 2009, 1800-2000
Lancaster University Management School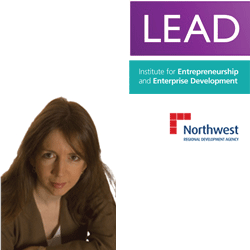 "Business Nightmares: When Entrepreneurs Hit Crisis Point"
Lancaster Univerity's Management School are hosting some preview days for their LEAD programme this month and in addition they have invited entrepreneur, Rachel Elnaugh to give this taster LEAD Masterclass.
Rachel is a prolific business speaker, having entertained audiences throughout the UK and beyond. The session will give insight into how the rich, the famous and the infamous have ridden the storms of business failure and lived to tell the tale.
Rachel will share her own experiences of business success and failure and look at what this means in the current economic climate for you as small business owners.
Rachel Elnaugh is one of Britain's highest profile female entrepreneurs. Having started her working life as an office junior at the age of 24, she created the market leading experiences brand Red Letter Days on a shoestring budget from the front room of her home.
Red Letter Days went on to generate over £100million in turnover in the 16 years that she ran it, and in doing so pioneered the UK's £250 million experiences sector. This earned her an Ernst & Young Entrepreneur of the Year Award in 2002, as well as being short listed for the 2001 Veuve Clicquot Businesswoman of the Year Award and the Growing Business Entrepreneur of the Year Award in 2002.
Then, in early 2005, Rachel shot to fame as one of the original 'Dragons' in BBC TV's BAFTA nominated cult business show 'Dragons' Den'.
After the well-publicised crash of Red Letter Days in 2005, which followed the ill-advised expansion of the business three years earlier, Rachel stepped away from business life but is now involved in a number of new business projects.
Please see the flyer below for how to book tickets to this masterclass.
Don't miss the final LEAD preview day for SME owner-managers.
Friday 27th February, 13:00 - 14:30
Please see the link below.
---