---
Preston Wired City Reconnected
Tuesday 07 July 2009, 1800-2030
The Pad, Preston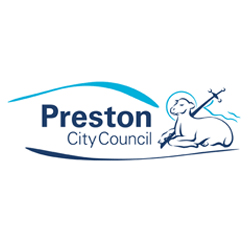 This event is aimed at businesses in the digital and creative/ICT sector, and is seeking to fill the last few places.
Currently, the following businesses have registered looking to meet with other businesses to explore the following requests:
Collaboration 1: Manchester and Preston businesses would like to speak to SEO's specialist.
Collaboration 2: Preston business who wishes to work with businesses working in moving imaging and media creatives.
Collaboration 3: Lancaster business would like to meet Animator (2D and 3D)
Collaboration 4: Preston business wish to work with Editors and Copywriters
Collaboration 5: Lancaster and North Manchester businesses wish to meet Web Coders working in PHP, SQL, ASP and Flash
Collaboration 6: Preston business wants to meet with designers who have expertise in packaging specialist (production)
Collaboration 7: Chorley & Preston based businesses wishes to meet Design Agencies, PR and Marketing Agencies.
Collaboration 8: Preston based business wishes to meet businesses who could assist with Database Connectivity.
Collaboration 9: Preston based business wishes to meet businesses who can generate sound content for video such as producing music, sound effects or sound editing / mastering.
This event is being sponsored by Business Innovation Programme at Preston City Council, and also supported by Lancashire & Cumbria ICT Cluster, Creative Lancashire, Sandox and Design School at University of Central Lancashire.
Wired City Reconnected events are collaborative facilitated networking events where attending businesses are encouraged to listen & understand the other persons business, strengths to then explore possible grounds for collaborations in order to offer the combined clients a broader range of services.
For booking details please go to the link below.
A YouTube video is also linked to below for further information about Wired City events.
---