---
LEAD Taster Masterclass With Karren Brady
Thursday 20 August 2009, 1800-2000
Lancaster University Management School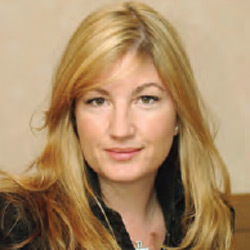 Lancaster Univerity's Management School are hosting a Taster Masterclass for their LEAD programme with 'Real Life Manageress' Karren Brady.
Karren Brady began her career with LBC at the age of eighteen. She moved swiftly to Saatchi & Saatchi as Account Handler, joining David Sullivan's Sports Newspapers in 1988 where she became a Director within twelve months. This meteoric rise prepared her for new role as 'the first woman of football'.
She has attracted much media attention as the highest placed woman in football and was the subject of an hour long BBC 1 documentary entitled 'Inside Story - The Real Life Manageress'.
She has also hosted her own TV show - 'The Brady Bunch'- and written four books - 'Brady Plays the Blues', 'United', 'Trophy Wives' and Playing to Win - 10 Steps To Achieving Your Goals.
Karren Brady has made constructive changes at Birmingham City and her community projects such as the Kids a Quid scheme, Family Stand and Community Classroom have been emulated and copied elsewhere.
In October 2007, Karren was named Midland's Business Woman of the Year. Karren is also one of Sir Alan Sugar's guest interviewers in the popular TV show The Apprentice.
Karren is a non-executive director of Channel 4, Mothercare Plc, Sport England, and Chairman of Kerrang!
If you are an small business owner manager and interested in LEAD, get in touch to find out more. For further details or to register for the event, please contact: Michelle Atkins, LEAD Coordinator on 01524 510703.
Associated Links
---