---
£10,000 To Develop A Game For Sony's PSN/PSP
Tuesday 01 September 2009, 1830-2100
FACT (Foundation For Art And Creative Technology), Liverpool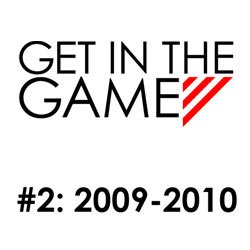 'Get in the Game' is returning - and inviting companies to its launch party on Tuesday 1st September 2009.
Now in its second year, Get In The Game is an intensive three-day pitching and concepts workshop which offers companies the chance to pitch their ideas to Sony.
This year's project will again include a day of pitches to the Get In The Game producers (Sony X-Dev Studio Europe, Northwest Vision & Media, and project organisers Pixel-Lab), where five projects will be chosen receive a £10,000 grant from Northwest Vision & Media to develop their concepts over a three-four month period.
Throughout the months, the companies will develop their game design, produce video run-throughs and/or playable demos, and pitch all this to Sony with a full-production deal for Playstation Network (PSN) /PSP in mind.
The launch event will be at FACT, 88 Wood Street, Liverpool, L1 4DQ, where you'll be able to network and find out more, including how to apply for the free pitching workshop, which ends with a chance to pitch for £10,000 of prototype development funding.
For more information visit the GET IN THE GAME website below. Places are limited so book your place now.
Associated Links
---