---
Oldham Wired City Reconnected
Thursday 28 January 2010, 1800-2000
The City Learning Centre, Oldham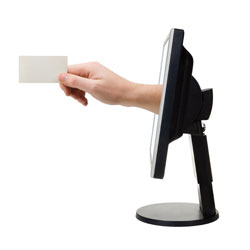 Alba Associates are taking bookings and calls for collaboration for their first WCR event of 2010 to be held in Oldham.
Wired City Reconnected events are 'collaborative networking' events aimed at the digital/creative media and ICT business interested in potential collaborations, aiming to stay away from boring sales pitches.
The events are facilitated and provide a bespoke matching & introduction service to ensure that your business gains the maximum opportunity to meet new potential partners and contacts.
Businesses are being sought to address the follow collaboration requests:
Oldham business wishes to meet freelance Web Coders working in PHP, SQL, ASP and Flash
Blackpool SEO business (working in Google, Yahoo and Bing) seeks to collaborate with new media and branding companies
Oldham business wishes to meet with Hosting Providers and ISP's businesses
North Manchester business seek to work with data centre businesses
Oldham bespoke software developers seeks to meet business who could collaborate with payment gateways and address validations
Oldham business seeks to meet business who could provide VoIP and SIP trunks solutions
Bury business wishes to meet with freelance graphic designers
Bury company looking to meet companies who create/support or supply CRM applications and interested in VoIP/CTI Integration"
Delegates are charged £12.50, if you book online. This fee covers liquid refreshment, buffet and and business introductory/matching service.
If you are interested to attending please follow the link below to book your place:
You can also view a short video explaining more about the Wired City Reconnected events.
---