---
Barcamp Blackpool
Saturday 03 July 2010, 1000-2355
Blackpool Pleasure Beach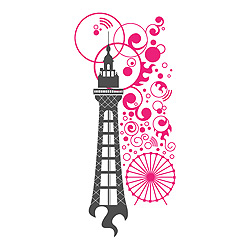 A free 'unconference' with no scheduled speakers. Attendees arrive on the day armed with talks and decide which ones they want to go along to.
The talks can be on anything, from android application development to learning the British Sign Language to Electronic Organs played by BBC Micros!
With three conference rooms available and multiple 30 minute slots, there are plenty of opportunities to lead a session or take part.
But you do not have to lead a session, just join in the fun. Speak to like minded people and learn new and interesting things.
There will be free WIFI available on the day, projectors for presentations, professional audio facilities and PA so your talk can be heard clearly.
There will also be morning and afternoon refreshments, lunch, and an evening of entertainment with a sponsored bar, all at Blackpool Pleasure Beach.
InfoLab21 Assocoate Company, Mount Recruitment, is proud to be sponsoring the event.
Free tickets are available from the link below.
---