---
Faculty of Science and Technology Industrial Showcase
Tuesday 06 July 2010, 0930-1600
Lancaster House Hotel, Lancaster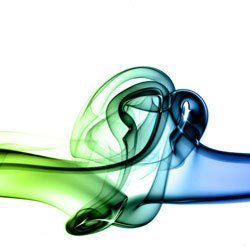 A one day industrial showcase for the Faculty of Science and Technology at Lancaster University.
The aim of the day is to develop links between academics and our commercial partners who have an interest in collaborative innovation and commercialisation.
The day will be a showcase of ten of our research areas that have technologies that are near to market. The format of the day will include presentations and demonstrations across a variety of research themes. These themes will include Computing, Communication Systems, Engineering, Physics and the Lancaster Environment Centre.
There will be two key note speakers on the day; Graham Worsley (Technology Strategy Board) and Alistair Sutherland (TDG Investments Ltd). There will also be short presentations and demonstrations from the academics of their research with time for questions.
There will be opportunities for visitors to talk to the academics throughout the day and arrange to see other specific research themes they may be interested in. A copy of the programme and presenter profiles are available on the links below.
This event is by invitation only. If you would like any further information please contact Carolyn Hayes (c.hayes2@lancaster.ac.uk).
Presentation slides from the event are now available:
ISTEP at InfoLab21
This event is supported by InfoLab21 as part of ISTEP's regional events programme.
About ISTEP
ISTEP is a project designed to indentify and support interactions between the North West's Digital and Creative industries and InfoLab21's School of Computing and Communications, directly helping businesses to collaborate with the 270+ strong research community at InfoLab21.
ISTEP is delivered under the "Innovation, Advice and Guidance" product, part of the Government's Solutions for Business portfolio, a highly targeted, publically funded suit of products and services offering solutions to real business needs.
---