---
Intellectual Property - 'Extracting the Value'
Wednesday 08 September 2010, 0830-1400
Lancaster House Hotel, Lancaster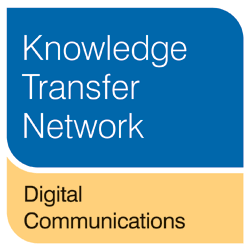 An event run by the Digital and Communications Knowledge Transfer Network and InfoLab21. The topic will be on Intellectual Property (IP).
In a turbulent economic climate, it's more important than ever to ensure that all your business assets are delivering the best value.
The event is focused on 'unlocking' your intellectual property and other intangibles and using them to create value through collaboration, licensing and fundraising. The programme is led by participants from key organisations in the community of innovation and will use a combination of thought-provoking research, case studies and practical exercises to help you understand the potential, and the possible pitfalls, of an 'open' approach for your IP.
Who should attend:
CEO's/proprietors of knowledge-intensive companies
Technical, legal and finance directors, and other senior managers working with IP
Technology transfer officers
Professionals involved in brokering collaboration and partnerships
To register and view the agenda please go to the link below.
Please contact Carolyn Hayes c.hayes2@lancaster.ac.uk or 01524 510465 if you have any problems with registering.
About ISTEP
ISTEP is a project designed to indentify and support interactions between the North West's Digital and Creative industries and InfoLab21's Departments of Computing and Communication Systems, directly helping businesses to collaborate with the 270+ strong research community at InfoLab21.
ISTEP is delivered under the "Innovation, Advice and Guidance" product, part of the Government's Solutions for Business portfolio, a highly targeted, publically funded suit of products and services offering solutions to real business needs.
Associated Links
ISTEP - InfoLab21 Strategic Technology Exploitation Programme
---