---
Cloud Computing
Various speakers
Monday 04 October 2010, 1230-1645
One Central Park, Manchester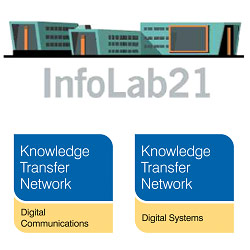 UPDATE 5/10/10: Presentation slides now added to the links at the bottom of the page.
What is it and what can it do for my business?
Cloud computing has become a subject of increasing interest over the last few years but what exactly is 'Cloud' and what does it mean for business both now and in the longer term?
This event gives you the opportunity to hear experts describe exactly what is meant by 'Cloud Computing', to hear from businesses already using cloud services and gaining benefits, to quiz an expert panel and to workshop with other business people. This will help you to find out what the advantages and drawbacks are of commitment to the use of Cloud Computing.
Speakers
Philip Hargrave, DC KTN
Ian Osborne, DS KTN
Phil Worms, iomart Group
Mahesha Pandit, DSKTN
For further information and to register please go to the link below.
Please contact Carolyn Hayes c.hayes2@lancaster.ac.uk or 01524 510465 if you have any problems with registering.
InfoLab21's ISIS Project
This event is supported by InfoLab21 as part of the ISIS project's regional events programme
About ISIS
ISIS aims to raise levels of ICT investment across the region by providing objective advice, guidance and appropriate ICT solutions to SMEs (Small & Medium Enterprises) throughout the Northwest, supporting business changes to minimise cost and maximise the benefits from ICT, both now and in the future.
ISIS is the first project of its kind in the UK and is delivered under the "Transformational ICT" product, part of the Government's Solutions for Business portfolio, a highly targeted, publically funded suit of products and services offering solutions to real business needs.
---