---
Innovation and Investment: Growing Your Low Carbon Business
Wednesday 15 September 2010, 1330-1830
Lancaster Environment Centre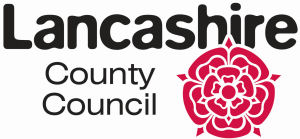 This business development event is targeted at Lancashire based companies offering goods and services that support a Low Carbon economy.
Growth in the UK Low Carbon Goods and Services sector means increased competition for your company. Whether you are an established provider or a business entering this expanding market, there is no time to stand still.
Lancashire County Council and Lancaster University have come together to provide a FREE event, designed to help you compete successfully in this emerging market through smart innovation and affordable investment for growth.
This FREE event in Lancashire County Council's FIND YOUR WAY programme, offering:
A drop-in marketplace providing face to face contact with low Carbon sector development experts and investors who can fuel your company's expansion, locally and globally.
Presentations from leading companies to help you spot your next development or supply opportunity.
Bespoke business development surgeries* Our panel of industry experts is yours for 25 minutes, to discuss your ideas and receive professional feedback in a confidential environment.
*(limited places, must be pre-booked)
Presentations Include:
Westinghouse UK
Prospects and Opportunities for the Nuclear Sector in the North West.
United Utilities
Sustainable Utilities Development and Supply Chain Opportunities.
Lancaster University
Skills for a Low Carbon Market
Inventya
Developing and Financing Market-led Innovation
C-Tech
Commercialising Intellectual Property
Stopford Energy & Environment Ltd
Innovation for Growth
Ensign Energy Ltd & Lumenata
Investing for Growth in Small and Medium-sized Enterprise
---