---
Beyond Websites - Using Web Technology Creatively
Wednesday 24 November 2010, 1730-1930
Brewery Arts Centre, Kendal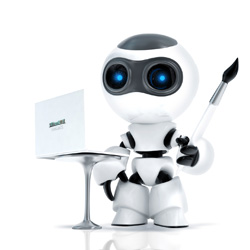 An informal, interactive event exploring the use of web technology within companies.
This event will enable delegates to ask questions to a panel of experts, discuss various topics and listen to a short talk by Dr. Keith Mitchell (InfoLab21 academic) around the merging of Web, TV and social technologies.
Who should attend:
SME owner/managers currently using or considering using web-based technology
Technology based companies delivering web packages
Those interested in the future use of technology in business
Digital and creative companies
For more information and to register please go to the link below.
InfoLab21's ISIS Project
This event is supported by InfoLab21 as part of the ISIS project's regional events programme
About ISIS
ISIS aims to raise levels of ICT investment across the region by providing objective advice, guidance and appropriate ICT solutions to SMEs (Small & Medium Enterprises) throughout the Northwest, supporting business changes to minimise cost and maximise the benefits from ICT, both now and in the future.
ISIS is the first project of its kind in the UK and is delivered under the "Transformational ICT" product, part of the Government's Solutions for Business portfolio, a highly targeted, publically funded suit of products and services offering solutions to real business needs.
---