---
SEB Plant Transport Group Meeting 2011
Wed 14 - Fri 16 September 2011
Lancaster University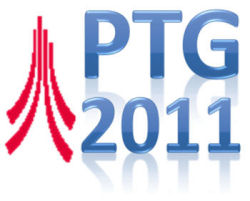 The Plant Transport Group will be holding its next meeting in Lancaster next September - anyone interested in membrane transport in plants is warmly invited to attend.
Update - July 2011
Please note that the revised deadline for submission of abstracts to be considered for oral presentations is Fri July 22nd 2011. Discounted registrations will also be available until the same date. The final closing data for abstracts and registrations is July 31st.
Local Organisers: Brian Forde, Martin McAinsh and Steve Roberts
Meeting scope
The Plant Transport Group meetings are relatively small (60-70 participants) focus meetings that provide an ideal forum for discussing up-to-date research in the plant transport biology field. These informal meetings are also an ideal opportunity for PhD students to describe their research.
The Plenary Lecture will be given by Prof. Dale Sanders FRS, the new Director of the John Innes Centre and a renowned international expert on plant membrane transport.
New: We are pleased to announce that two additional invited talks during the meeting will be given by Prof Mike Blatt (University of Glasgow) and Prof. Colin Brownlee (Marine Biological Association). The remainder of the programme will consist of presentations chosen from the submitted abstracts, and a poster session.
Meeting sessions will cover all major areas of plant membrane biology and transport processes, including:
structure and function of membrane transport proteins
cell signalling
membrane trafficking
mineral nutrition
transport and stress responses
long distance transport
hormone transport
transport and plant development
regulation of transporters
Venue
The meeting will take place over two days on the Lancaster University campus. Lancaster University was established in 1964 and is one of only 6 collegiate universities in the country, with over 16,000 full-time and part-time students. Its purpose-built campus is prominently located on a hill three miles south of the city of Lancaster. In recent years more than £200m has been invested in developing the campus, including a student residences project that is creating over 4000 new rooms. The campus is largely self-contained and facilities include a variety of shops, cafes and food outlets, a post office, banks, a Sports Centre and swimming pool, a pharmacy - and a duck pond.
The meeting will begin on the evening of Wednesday 14th September and finish in the afternoon of Friday 16th September 2011. Talks and poster sessions (and refreshments) will be held in the Lancaster Environment Centre, with en suite accommodation just a few minutes' walk away in one of the newly built colleges.
Registration details
Registration is available in 3 tiers:
Full delegate rate - £95
SEB member rate - £85 (SEB membership number required)
Postgraduate rate - £40 (A signed letter from your supervisor must be both emailed to ptg2011@lancaster.ac.uk and posted to Brian Forde (PTG Meeting), LEC, Lancaster University, LA1 4YQ)
Bed & breakfast is available at £35 per night (available Wed 14th and Thur 15th September).
Abstract submission
Updated - September 2011
You can now download the Book of abstracts.
Detailed instructions for preparing your abstract, and a model template which must be adhered to, are contained in this Word file.
Please indicate if you do not wish your abstract to be considered for an oral presentation. Whether or not you are selected for an oral presentation you will be able to present a poster on your work.
Once you have registered online you can submit your abstract by emailing it to ptg2011@lancaster.ac.uk
Contact details
Email: ptg2011@lancaster.ac.uk
Travel directions: http://www.lancs.ac.uk/travel/travel.htm
Sponsors
We are very grateful to the Society for Experimental Biology and Plant Methods for their financial support.
---