---
Social Media Morning: 'See the digital age in a whole new light'
Thursday 27 January 2011, 0830-1200
Liverpool Science Park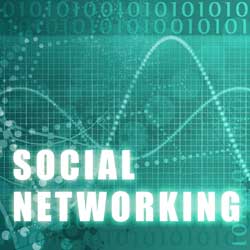 Hear from industry thought-leaders and visit an exhibition of the regions' social media providers during a unique event at Liverpool Science Park.
Who should attend:
SMEs with a social media strategy that want to exploit innovative ideas
SMEs who/that are looking to develop a social media strategy
SMEs who/that want to consolidate their social media efforts
SMEs wanting to measure the success of a social media campaign
Why?
Be able to develop and implement an innovative social media strategy
Gain creative ideas about social media
Obtain important contacts
Network with relevant local SMEs
Understand how to measure the success of social media
For full details and agenda, and to register, please go to the link below.
InfoLab21's ISIS Project
This event is supported by InfoLab21 as part of the ISIS project's regional events programme
About ISIS
ISIS aims to raise levels of ICT investment across the region by providing objective advice, guidance and appropriate ICT solutions to SMEs (Small & Medium Enterprises) throughout the Northwest, supporting business changes to minimise cost and maximise the benefits from ICT, both now and in the future.
ISIS is the first project of its kind in the UK and is delivered under the "Transformational ICT" product, part of the Government's Solutions for Business portfolio, a highly targeted, publically funded suit of products and services offering solutions to real business needs.
---