---
Brunch Bytes: Get Ahead With Mobile Contactless Technology
Dr Reuben Edwards, School of Computing and Communications, Lancaster University
Thursday 10 March 2011, 1000-1300
Daresbury Science And Innovation Campus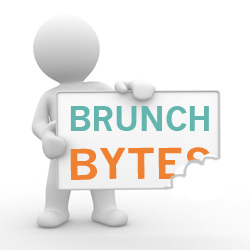 The first Daresbury briefing in our new series of "Brunch Bytes". #bbytes
RFID (Radio Frequency Identification) is being widely used across various industries and, along with NFC (Near Field Communication), will certainly feature in future technological developments. Current uses include transportation payments, product tracking, animal identification and passports. A further potential use of this technology is to replace barcodes at store checkouts; deducting payment automatically for the items being purchased without the need for cashiers or scanning (this would also make stealing extremely challenging!).
This briefing involves industry expert and leading InfoLab21 academic Reuben Edwards discussing the latest trends in mobile RFID and NFC. Be prepared to get your hands dirty! Bring a laptop and learn how to develop innovative applications.
Why attend and what will you get out of it?
Learn how to develop applications with this technology
Uncover ways to exploit NFC capabilities within your business
Become aware of future uses of this technology and plan ahead
Discover how this technology is being used in devices made by Nokia, Sagem, Samsung and Google
NFC is rumoured to be included in the new iPhone5 and is likely to be the 'new technology on the block' in the mobile industry-watch this space!
NB. To be eligible to attend this free event you should be from a northwest SME from the digital and creative sector.
Brunch Bytes
Brunch Bytes is a series of briefings rather than stand alone events. It is designed to allow delegates to register for a programme of four briefings over the next two years (from a choice of 8-10). This is a free scheme which will run until the end of 2012, enabling delegates to choose topics which are appropriate to their business.
The briefings will be run on a quarterly basis with 2 series running in tandem at Lancaster University and Daresbury Science and Innovation Campus.
ISTEP at InfoLab21
This event is supported by InfoLab21 as part of ISTEP's regional events programme.
About ISTEP
ISTEP is a project designed to indentify and support interactions between the North West's Digital and Creative industries and InfoLab21's School of Computing and Communications, directly helping businesses to collaborate with the 270+ strong research community at InfoLab21.
ISTEP is delivered under the "Innovation, Advice and Guidance" product, part of the Government's Solutions for Business portfolio, a highly targeted, publically funded suit of products and services offering solutions to real business needs.
Registration
For more information and to regsiter please go to the link below or the button on the right.
Associated Links
Brunch Bytes - InfoLab21's programme of technology briefings
---