---
Brunch Bytes: Gamification: Transforming Work into Play
Dr Paul Coulton, School of Computing and Communications, Lancaster University
Thursday 26 May 2011, 1000-1300
InfoLab21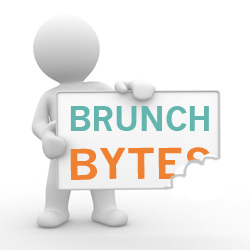 The third Lancaster briefing in our new series of "Brunch Bytes". #bbytes
Gamification is a term used to describe the adoption of game mechanics for non-game applications to encourage users to reflect upon current behavious and perhaps adopt new behaviours.
The technique is often seen as a means of encouraging people to engage in activities which may be considered 'chores' or 'boring' and is also being touted to businesses as a means of manipulating consumer behaviour.
Dr Paul Coulton will give an introduction into the topic and highlight its potential benefits and pitfalls as a means of engagement. Be among the first to adopt new approaches and embrace emerging technologies to stay ahead of this dynamic and fast paced industry. This workshop will give you insight into potential uses of gamification and gives you the opportunity to quiz an industry expert.
NB. To be eligible to attend this free event you should be from a northwest SME from the digital and creative sector.
ISTEP at InfoLab21
This event is supported by InfoLab21 as part of ISTEP's regional events programme.
About ISTEP
ISTEP is a project designed to indentify and support interactions between the North West's Digital and Creative industries and InfoLab21's School of Computing and Communications, directly helping businesses to collaborate with the 270+ strong research community at InfoLab21.
ISTEP is delivered under the "Innovation, Advice and Guidance" product, part of the Government's Solutions for Business portfolio, a highly targeted, publically funded suit of products and services offering solutions to real business needs.
Registration
For more information and to regsiter please go to the link below or the button at the top of the page.
Associated Links
Brunch Bytes - InfoLab21's programme of technology briefings
---