---
Brunch Bytes: Augmented Reality - Past Present and Future
Thursday 06 October 2011, 1000-1300
Daresbury Science And Innovation Campus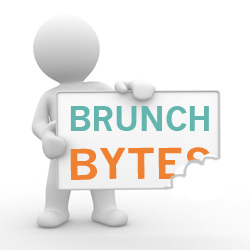 The fifth Daresbury briefing in our new series of "Brunch Bytes". #bbytes
Augmented reality (AR) is a term for a live direct or indirect view of a physical, real-world environment whose elements are augmented by computer-generated sensory output, such as sound or graphics. This enables artificial information about the environment and its objects to be overlaid on the real world.
Businesses are starting to apply this technology to promote products, offer product support or instructions and to compare digital and physical prototypes for discrepancies. The potential uses of AR are vast and are currently being explored and developed on mobile devices by InfoLab21 academics. This workshop will investigate uses of AR, particularly for mobile devices, and what the future holds for this industry.
Why attend and what will you get out of it?
Discuss this emerging technology with industry experts
Consider how AR could impact the technological and business environment
Become aware of market opoortunities within AR
Hear about potential future uses of this technology
NB. To be eligible to attend this free event you should be from a northwest SME from the digital and creative sector.
Brunch Bytes
Brunch Bytes is a series of briefings rather than stand alone events. It is designed to allow delegates to register for a programme of four briefings over the next two years (from a choice of 8-10). This is a free scheme which will run until the end of 2012, enabling delegates to choose topics which are appropriate to their business.
The briefings will be run on a quarterly basis with 2 series running in tandem at Lancaster University and Daresbury Science and Innovation Campus.
ISTEP at InfoLab21
This event is supported by InfoLab21 as part of ISTEP's regional events programme.
About ISTEP
ISTEP is a project designed to indentify and support interactions between the North West's Digital and Creative industries and InfoLab21's School of Computing and Communications, directly helping businesses to collaborate with the 270+ strong research community at InfoLab21.
ISTEP is delivered under the "Innovation, Advice and Guidance" product, part of the Government's Solutions for Business portfolio, a highly targeted, publically funded suit of products and services offering solutions to real business needs.
Registration
For more information and to regsiter please go to the link below or the button at the top of the page.
Associated Links
Brunch Bytes - InfoLab21's programme of technology briefings
---