---
Brunch Bytes: Gesture Based Computing and Devices
Dr Paul Coulton (@mysticmobile), School of Computing and Communications, Lancaster University
Thursday 13 October 2011, 1000-1300
InfoLab21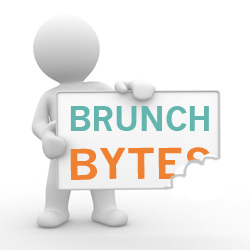 The sixth Lancaster briefing in our new series of "Brunch Bytes". #bbytes
The increase in number of sensors on computing and mobile devices has fuelled the growth on more naturalistic gesture and mimetic forms of interaction - touch screen phones, tablet devices and gaming systems such as the Wii, Playstaion Move or Xbox Kinect. This technology offers new interaction mechanisms for a variety of scenarios.
Gesture recognition enables individuals to interact directly with what is displayed and can be attached to computers, work stations, satellite navigation devices, mobile phones and video games.
The gaming industry has, in particular, embraced this progression as seen with the Xbox Kinect.
This has a sophisticated depth off-field camera which could be used without an Xbox to map 3D environments and create more accurate 3D representations of buildings. This can be used as a training tool for a particular physical activity whereby the user's whole body movements can be monitored and analysed at a level once requiring sophisticated motion capture techniques.
Current innovations include use by surgeons in operating theatres and an aid to locating earthquake survivors. This technology presents great opportunities for all industires - come to this briefing to find out more.
Why attend and what will you get out of it?
Discuss this technological development with industry experts and like minded businesses
Consider how these developments could impact the gaming industry
NB. To be eligible to attend this free event you should be from a northwest SME from the digital and creative sector.
Brunch Bytes
Brunch Bytes is a series of briefings rather than stand alone events. It is designed to allow delegates to register for a programme of four briefings over the next two years (from a choice of 8-10). This is a free scheme which will run until the end of 2012, enabling delegates to choose topics which are appropriate to their business.
The briefings will be run on a quarterly basis with 2 series running in tandem at Lancaster University and Daresbury Science and Innovation Campus.
ISTEP at InfoLab21
This event is supported by InfoLab21 as part of ISTEP's regional events programme.
About ISTEP
ISTEP is a project designed to indentify and support interactions between the North West's Digital and Creative industries and InfoLab21's School of Computing and Communications, directly helping businesses to collaborate with the 270+ strong research community at InfoLab21.
ISTEP is delivered under the "Innovation, Advice and Guidance" product, part of the Government's Solutions for Business portfolio, a highly targeted, publically funded suit of products and services offering solutions to real business needs.
Registration
For more information and to regsiter please go to the link below or the button at the top of the page.
Associated Links
Brunch Bytes - InfoLab21's programme of technology briefings
---