---
Beyond Websites, Using Web Technology Creatively
Tuesday 15 March 2011, 1800-2000
Cotton Court, Preston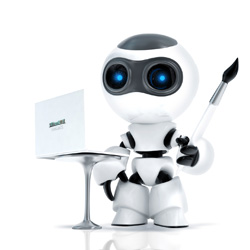 Post-event Updates
Presentations have been added to the bottom of this page.
Feedback from the event:

"Really enjoyed the event, please keep them coming"
"Thought provoking"
"Made me think about new marketing campaigns"
"Speakers offered relevant insights; well paced and nice to get an academic overview"
"Interesting, well presented"
"Good mix of speakers"
"Knew their stuff, good slides"
Event Information
Beyond Websites (#beyondw) is an informal, interactive event that explores the use of web technology within companies.
This informal, interactive event explores the use of web technology within companies. The event includes presentations from Dr. Keith Mitchell (InfoLab21 academic), Sam Allcock (Custard Media) and Tony Foggett (Code Computerlove).
A panel session will follow allowing delegates to quiz the three speakers about their presentations or other areas of interest that have arisen from the event. Delegates will gain an awareness of the opportunities available to build on their existing web presence.
Who should attend:
SME owner/managers currently using or considering using web-based technology
Technology based companies delivering web packages
Those interested in the future use of technology in business
Digital and creative companies
This is a collaboration between InfoLab21 and Creative Lancashire.
Creative Lancashire is a service provided by Lancashire County Council through its economic development company Lancashire County Developments Ltd. Creative Lancashire support creative and digital businesses with a range of sector-specific specialist business development.
Connect Via Social Media
twitter hashtag #beyondw
Registration
For more information and to regsiter please go to the link below or the button on the right.
InfoLab21's ISIS Project
This event is supported by InfoLab21 as part of the ISIS project's regional events programme
About ISIS
ISIS aims to raise levels of ICT investment across the region by providing objective advice, guidance and appropriate ICT solutions to SMEs (Small & Medium Enterprises) throughout the Northwest, supporting business changes to minimise cost and maximise the benefits from ICT, both now and in the future.
ISIS is the first project of its kind in the UK and is delivered under the "Transformational ICT" product, part of the Government's Solutions for Business portfolio, a highly targeted, publically funded suit of products and services offering solutions to real business needs.
---