---
Bruker Demonstration Day @ITAC
Tue 29 - Wed 30 March 2011
The Atrium, Daresbury Laboratory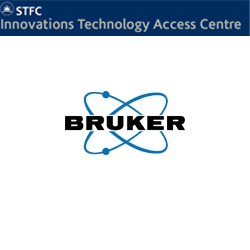 I-TAC (Innovations Technology Access Centre) and Bruker invite you to learn more about the possibilities that are opened up to you through a selection of different X-Ray techniques.
On the day there will be the latest X-Ray Diffractometer, hand held and bench top XRF. The day will also offer a hands-on practical session to examine your own samples.
Equipment that will be demonstrated on the day:
D2 Phaser Bench Top X-Ray Diffractometer
S2 Pico Fox TXRF
Hand Held XRF
M1 Benchtop XRF
The event will first run on 29th March and will be repeated on 30th March.
For a programme and registration details please go to the website below. Please register by March 24th.
---