---
Cheshire Finance, Innovation and Funding Event
Monday 20 June 2011, 0900-1500
Daresbury Park Hotel, Cheshire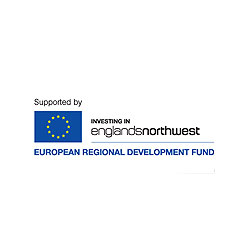 This event is being organised by Cheshire Council to showcase the number of ERDF support programmes, grants and assistance available for local SMEs.
Delegates are able to pre-book into a variety of presentations and project-led workshops throughout the day as well as visit exhibition stands and information points.
The InfoLab21 Business Development Team will be attending this event to give presentations on both ISIS and ISTEP projects and will be joined by some of the companies who have been assisted by InfoLab21.
The Challenge Factor Ltd - ISTEP case study
Geoff Kershaw, Managing Director of The Challenge Factor Ltd, will be talking about their ISTEP project carried out by InfoLab21. The Challenge Factor Ltd offer a full events service across Europe, including production, video making, marketing and sales and bespoke catering for every element of an event as required.
The company wanted to develop more interactive ways of marketing their services to open up new markets, for example through Apps for mobile platforms and through IPTV. An InfoLab21 academic conceptualised, designed and built a prototype system to provide remote video management services to The Challenge Factor Ltd. The system designed was a web based platform allowing multiple users to connect to the meeting being held and allow future expansion onto mobile platforms such as iOS or Android.
Touchip -ISTEP case study
Nirmal Singh will be speaking from Touchip, who focus upon the development of the mobile phone as an application. Touchip were looking to use Near Field Communication (NFC) to utilise mobile phones as an integrated location service operator for swipe cards, payment methods etc but required assistance with the infrastructure to support the product development and push the project into commercialisation stage.
InfoLab21 supported this development and provided academic expertise to help scope out an infrastructure specification that would maximise the project's impact
Converge IT - ISIS case study
Nigel Wright, Director of Converge IT, will give an overview of their support under the ISIS programme. Converge IT Ltd is an IT services business that provides IT support and hosted services to SME's in areas such as security, storage, mobility, network infrastructure and unified communications.
An Infolab21 postgraduate student researched available frameworks for creation and display of rich multimedia for demonstration of software products, designed and developed a prototype framework for creation and display of rich multimedia for demonstration of the two software products and provision information required to create the desired product marketing video clips.
For registration please go to the link below.
Associated Links
ISIS - InfoLab21's Strategic Innovation Support Programme (ISIS) aims to raise levels of ICT investment across the region by providing objective advice, guidance and appropriate ICT solutions to SMEs
ISTEP - InfoLab21 Strategic Technology Exploitation Programme
---