---
#BizCont: A Resilient & Dynamic Approach
Tuesday 26 July 2011, 1000-1300
Rheged Centre, Penrith, Cumbria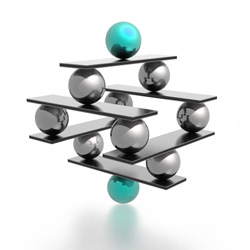 Are you prepared for the worst? What if your network is down for a full working day - will it be business as usual or will everything grind to a halt?
Companies constantly face a variety of threats to their continuation and success. This event will focus on technological concerns and how to prepare your company for the occurance of these risks. Risks can include network failures, loss of sensitive data and the security of company information. The growth of Cloud Computing services also brings a host of new threats and issues. Having robust ICT business continuity plans in place will help ensure that a company manages threats effectively and with minimum impact on business performance.
Who Should Attend?
Companies wanting to ensure that the risks of cyber terrorism are kept to a minimum
Companies interested in hearing about specific technical risks and security issues and how to prepare for these
Technology-intensive companies who are open to cyber security risks
Companies using Cloud Computing SME owner/managers looking to update business continuity plans
Why Attend This Event?
Hear from industry experts in cyber security and quiz them on your specific concerns
Increase awareness of the risks to your company Get new ideas from the panel discussion and apply it to your business
Discuss security threats with like-minded businesses
Consider diffrent options to ensure a resilient business continuity plan
Gain insight into Cloud Computing services Network with local SMEs
Agenda
10:00-10:30 Registration and refreshments
10:30-10:50 Mel Gosling, Merrycon- Business Continuity Checklist: a technical approach
10:50-11:10 Peter Rhodes and Ian Grobler, NetCentrix - Business Continuity and Disaster Recovery
11:10-11:30 Dan Prince, ICT Focus - Resilience, Cyber Security and Cloud Computing
11:30-12:15 Q&A/Panel Discussion
12:15-13:00 Lunch and networking
For more details and to register please go to the link below.
InfoLab21's ISIS Project
This event is supported by InfoLab21 as part of the ISIS project's regional events programme
About ISIS
ISIS aims to raise levels of ICT investment across the region by providing objective advice, guidance and appropriate ICT solutions to SMEs (Small & Medium Enterprises) throughout the Northwest, supporting business changes to minimise cost and maximise the benefits from ICT, both now and in the future.
ISIS is the first project of its kind in the UK and is delivered under the "Transformational ICT" product, part of the Government's Solutions for Business portfolio, a highly targeted, publically funded suit of products and services offering solutions to real business needs.
---