---
InfoLab21 Goes To Town
Wednesday 06 July 2011, 1700-2359
Dalton Rooms, Lancaster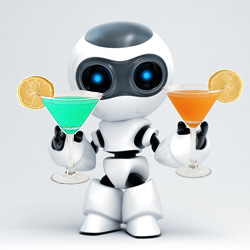 InfoLab21 is GOING TO TOWN! Literally. All InfoLabbers are invited to this informal event to celebrate the success of InfoLab21 students, academics, staff and resident companies over the last year and during the merging of the Computing and Communications departments. This event also signifies the official handover of the School of Computing and Communications from Nigel Davies to Geoff Coulson.
A Bellini reception and buffet will be followed by a few short presentations from key individuals. This will lead onto entertainment, games and karaoke into the evening..
For more details please go to the regestration site below.
---