---
The Accelerator Programme: Social Media Technologies - Taking the Next Step #smtech
Wed 21 November - Wed 05 December 2012
Riverside Innovation Centre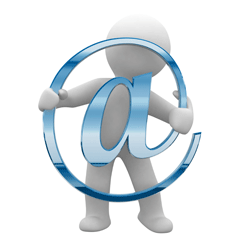 Session 1 - Wednesday 21st November 0830-1630
Session 2 - Wednesday 5th December 0830-1630
Delegates taking part in the Accelerator Programme must commit to attending both sessions in order to be eligible. Due to the nature of the funding used to run these workshops, priority must be given to Cheshire-based companies that employ 5 or more members of staff. Read full eligibility criteria.
Following the success of our spring 2012 Accelerator Programme in Merseyside we are pleased to announce a new set of workshops being held at the Riverside Innovation Centre in Chester. This Winter Accelerator Programme consists of two full day events being run on Wednesday 21st November and Wednesday 5th December with each focusing on different elements of social media.
Experts from Industry and Academia will be talking on a range of subjects of interest to businesses; from the products involved such as Twitter, Facebook, LinkedIn, YouTube etc to the use of video in social media channels, developing and implementing a strategy and also the technologies involved both now and looking to the future.
Why attend
You'll gain a better understanding as to why and how people and businesses use social media
You'll be able to evaluate your current usage of and time commitment to social media
You'll learn how to utilise some of the social media tools at your disposal
You'll be helped to think strategically about how you utilise social media
You'll be helped to develop a social media strategy unique to your company's needs
You'll be given the opportunity for one to one time with a subject specialist
You'll gain a video record of the workshop and presentations for future reference
You'll have chance to network with an intimate group of like-minded, local companies
Who should attend
Owner/managers who are currently using social media to some extent but want to find out how to use it more strategically and effectively across multiple platforms / products
Companies interested in developing a social media strategy for their business
Companies who want to increase their online presence and sense of brand through social media
IMPORTANT: These sessions are intended to help companies take the 'next step' in using social media. Attending companies should already be using one or more social media products mentioned to some extent. The sessions will not be appropriate for those who looking to start using social media, already operating at an advanced level or involved in the actual technical development of social media applications or tools.
Feedback from previous Accelerator Programme Delegates
'Very informative, very interesting' Natalia Ward, EnergyWorx2 Ltd
'Very comprehensive' Simon Minta, Fresh T Limited
'Outstanding!' William Wilson, Global-365 Ltd
'Excellent content, left with a good understanding of the benefits and issues social media is able to bring to my company' Daron Davidson, Global-365 Ltd
'Finally an event that was educating and showing how to put it into practice' Anon
'Very detailed, helped a lot with implementing social media for my business' Anon
Speakers
Andrew Greenyer, Raise the Roof Marketing
Andrew now runs a SME Marketing Consultancy, Raise the Roof Marketing, specialising in digital marketing techniques. Previously he was Head of Marketing and IT for Business Link Northwest, providing business support and information services to SMEs. Having worked as a consultant at Pinpoint Analysis, Client Services Manager at ICD, Andrew moved up to the Northwest in 1992 to head up the Analytical Software Division for The Database Group. In 2000 Andrew joined Group 1 Software as Director of Customer Relationship Solutions, subsequently becoming VP International Marketing. Andrew is also a fellow of the Institute of Direct Marketing, a member of the Institute of Mathematics, a Northwest Regional Board member for the CIM and is a regular conference speaker and guest University Lecturer.
David T. Guest, Workshop Media
Workshop Media is a video marketing company based in Lancashire in the North West of England, combining the skills of video production with the marketing principles of business to business communication. David T. Guest is Managing Director of Workshop Media. He is a Lancaster University Alumni with a 2:1 BA Honours in Culture, Media and Communication and takes charge of the strategic and tactical actions that underpin the content Workshop Media produce to ensure that the goals of the content are met.
Dr. Paul Coulton, Lancaster University
Paul has a background as a game designer, programmer, and hardware designer and now spends his time subverting perfectly good technology for his own amusement to create novel games, playful experiences, and toys. His research often encompasses an 'in the wild' evaluation methodology utilising 'app stores' and social networks as an experimental platform. Paul was selected as one of 50 most talented mobile developers worldwide from a community of over 2 million to be a founding Nokia Champion and the first academic invited to speak at the mobile section of the Game Developers Conference. Paul is the founder of the Mobile Radicals UX design group and you can checkout their current work on YouTube.
One to One Sessions, Confidentiality and Equipment
There are a number of appointment times available for companies to spend one on one time with the speakers. These one to ones will take place during breaks and lunch times over both events. If you are interested in booking a slot (10 minutes) please contact Carolyn (c.hayes2@lancaster.ac.uk) detailing which speaker you would like to meet and what issue you would like to discuss.
These sessions will be carried out in an open environment using some group work with the aim being that delegates, by sharing their experiences my offer benefit to and benefit from the group as a whole. Confidentiality of delegate information can only be assured by the delegates own activity in not sharing information they deem sensitive. The one to one sessions will not be directly filmed or recorded and offer a opportunity to discuss more sensitive or confidential information with our specialists.
No specialist equipment is required but delegates are encouraged to bring personal laptops or similar devices in order to apply the knowledge given to their own scenarios and for use in any one to one sessions with a speaker. WiFi connectivity will be available at the venue.
Note about filming
These events are being filmed in order to allow delegates to review the information given at a later date. Discussions and questions/answer sessions will be edited out of the final video in order for companies to remain anonymous and to maintain confidentiality. A short, edited version of these videos will be uploaded to YouTube and used on other promotional channels. Only speakers will appear in this video. If you have any questions about this please contact Carolyn (details below). By registering for and attending at these sessions we deem that you have given permission for this filming activity to take place.
Registration
To register for this event, please contact Carolyn c.hayes2@lancaster.ac.uk and give the following company details:
Company name
Company address
Company web address
Number of employees
If your company is eligible you will be invited to register for the programme, which is free of charge.
InfoLab21's ISIS and ISTEP Projects
This event is supported by InfoLab21 as part of the regional events programme for its ISIS and ISTEP projects. The ISIS and ISTEP projects are part financed by the European Regional Development Fund Programme 2007 to 2013. The Department for Communities and Local Government is the managing authority for the European Regional Development Fund Programme, which is one of the funds established by the European Commission to help local areas stimulate their economic development by investing in projects which will support local businesses and create jobs. For more information visit www.communities.gov.uk/erdf.
About ISIS
ISIS aims to raise levels of ICT investment across the region by providing objective advice, guidance and appropriate ICT solutions to SMEs (Small & Medium Enterprises) throughout the Northwest, supporting business changes to minimise cost and maximise the benefits from ICT, both now and in the future. ISIS is the first project of its kind in the UK and is delivered under the "Transformational ICT" product, part of the Government's Solutions for Business portfolio, a highly targeted, publically funded suit of products and services offering solutions to real business needs.
ERDF in the Northwest
ERDF is making a real difference to people and businesses in the North West. With £755 million to invest between 2007 and 2013, ERDF is enhancing the competitiveness of the region's economy by supporting growth in enterprise and employment. ERDF in the North West is managed by the Department for Communities and Local Government - for further information visit www.communities.gov.uk/erdf.
---