---
Brunch Bytes: Mobile Evolution, 2nd Screen and Funding to Innovate
Wed 14 - Thu 15 November 2012
Media City UK, Salford Quays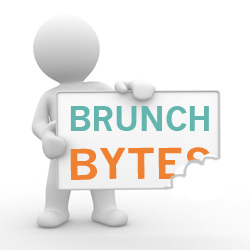 Brunch Bytes is returning to deliver two technical briefings in collaboration with FIRM: The Framework for Innovation and Research in MediaCityUK. The sessions will focus on evolution of mobile devices, the emergence of the 2nd Screen and also look at how small business can access collaborative funding to work with universities.
These two half-day sessions introduce delegates to research being carried out at Lancaster University and the University of Salford in the areas of Social TV & 2nd Screen, Evolving Mobile Systems and Next Generation Interactive Technologies. In addition there will be input from the BBC as to how mobile platforms were utilised to deliver coverage of the Olympic Games.
The eligibility requirements of the funding body supporting this activity stipulate that only companies from the digital and Creative sector may apply to attend and they must also commit to attending both sessions. This workshop is primarily funded through Lancaster University's ISTEP project so companies who have already accessed that project are unfortunately unable to attend.
Feedback from previous Brunch Bytes Delegates
"I cannot recommend these sessions enough to anyone looking to improve their knowledge of technology and the research surrounding the subjects presented' David Batty, Sector Software
"Very well organised event with superb speakers" Anon
"I feel events such as these add value to organisations who are busy with their day to day activities. New learning and insights is always welcome." Rony Ghosh, Global Media Connect Ltd
Agenda
Wednesday 14th November
09:00 - Registration & networking
09:30 - Introduction to the day and delegate event admin
10:00 - Dr. Paul Coulton - Social TV & 2nd Screen Senior Lecturer, Lancaster University Institute for the Contemporary Arts
(5 min comfort break)
11:00 - Prof. Ben Light - Engaging People via Digital Media
Professor of Digital Media, School of Media, Music & Performance, The University of Salford
12:00 - Q&A for morning presenters
12:20 - Mike Hession - The FIRM Innovation Voucher Scheme
Research & Innovation Manager, MediaCityUK, University of Salford
12:40 - Lunch & networking
13:30 - Dr. Keith Mitchell Technical Development Lead, BBC Sport, BBC Future Media - London 2012: How we squashed all that stuff into phones
14:15 - Q&A for afternoon presenters
14:30 - Close
Thursday 15th November
09:00 - Registration & networking
09:30 - Dr. Reuben Edwards - The Evolution of Mobile Lecturer, Lancaster University School of Computing and Communications
(5 min comfort break)
10:30 - Gordon Fletcher, University of Salford
11:30 - Q&A for morning presenters
12:00 - Lunch and networking
12:45 - BBC Research and Development, speaker/topic tbc
13:45 - 'Next Steps': Collaborating with Universities and the FIRM Innovation Voucher Scheme
14:15 - Q&A for afternoon presenters
14:30 - Close
Registration
Places on these events are strictly limited. To register your interest please contact Carolyn c.hayes2@lancaster.ac.uk with your name, company name, address, website and company sector.
ISTEP at InfoLab21
This event is supported by InfoLab21 as part of ISTEP's regional events programme.
About ISTEP
ISTEP is a project designed to indentify and support interactions between the North West's Digital and Creative industries and InfoLab21's School of Computing and Communications, directly helping businesses to collaborate with the 270+ strong research community at InfoLab21.
ISTEP is delivered under the "Innovation, Advice and Guidance" product, part of the Government's Solutions for Business portfolio, a highly targeted, publically funded suit of products and services offering solutions to real business needs.
About FIRM
The FIRM consortium includes representation from the BBC, Goldsmiths - University of London, Lancaster University, Massachusetts Institute of Technology, University of Cambridge, University of Salford, and Vision+Media.
FIRM seeks to tackle challenges facing the digital creative media in the coming decades through promoting and facilitating transdisciplinary research and development, bridging the communication gap between academics and businesses to produce national and global impacts in the domains of theory, practice and policy through:
- Driving major research initiatives that proactively transform the creative industry
- Creating greater opportunities to promote SME ventures
- Brokering cross-enterprise response to industry problems and opportunities - Enhancing the talent pool
- And ultimately, providing value to the MediaCityUK"s host city of Salford and surrounding regions
FIRM is funded by The UK Research Council's Digital Economy Programme.
Further information on FIRM: www.firm-innovation.net/
---