---
Businesses urged to take advantage of highly-skilled university talent with launch of internship programme
Story supplied by LU Press Office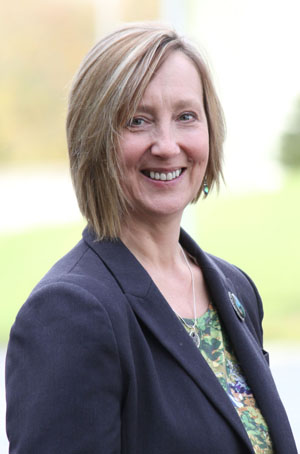 North West businesses are being encouraged to take advantage of the highly-skilled science and technology student talent at Lancaster University, one of the top research-led universities in the UK.
Lancaster's students are among the brightest and skilled young people in the country and the region's businesses are being encouraged to take advantage of this talent pool by taking on student internships.
Lancaster University's Science and Technology Internship Programme provides a way for businesses to access students' up-to-date skills and knowledge in areas such as chemistry, computing and communications, engineering, environment, maths and statistics, natural sciences, physics and psychology.
The programme has just launched its recruitment drive for businesses and students to take part in this year's cohort of internships.
Pam Pickles, Student Employability Manager at Lancaster University, said: "We have a fantastic crop of incredibly bright and enthusiastic young people who have a range of extremely useful skills that businesses can benefit from.
"They have been taught the latest scientific and technical skills and knowledge, and they are also digital natives and therefore more than familiar with the communications technology that is revolutionising all of our lives."
Since it started last summer, the Lancaster University Science and Technology Internship Programme has benefitted 54 businesses with more than 60 students undertaking internships. In addition to existing opportunities for students to work with businesses as part of their studies, this brought the total number of Lancaster University students gaining valuable work experience and benefitting industry to 409.
These internships included roles such as PHP website developer, production cost analyst, assistant ecologist, and technical designer. Businesses paid £1,100 per month per student, with some able to access funding through the university?s small and medium enterprise engagement projects.
One business that benefitted from an internship was Lancaster-based digital marketing company Fat Media, who took on Hayley Cowburn, a Psychology of Advertising masters student.
Thelma Aye, Talent Manager at Fat Media, said: "Looking at the psycholinguistics of our marketing documentation, Hayley suggested some excellent areas for improvement and we have already implemented many of these.
"Hayley fit perfectly in to the dynamic and entrepreneurial culture at Fat Media and she now has a full time role in our Digital Marketing team. Fat Media will definitely be taking on more interns in the future to continue to add new talent to the award-winning team of 60."
Of last summer's cohort of internships, 63% led to further employment for the intern.
For more information contact Pam Pickles by calling 01524 510193 or email p.pickles@lancaster.ac.uk or come to the Science and Technology Internship Programme 2014 Launch Event, Wednesday 26th February 2014 2.00 - 6.00pm, Lancaster Environment Centre.
Company Registration & Agenda Student Registration & Agenda
More information about the Lancaster University Science and Technology Internship Programme can be found at www.lancaster.ac.uk/sci-tech/internships/companies
Thu 13 February 2014
---