---
Businesses and researchers invited to Lancaster Quantum Technology Centre launch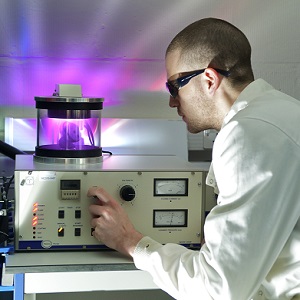 The centre will be officially launched on Wednesday 28th May (4-6.30pm) with key note speakers focusing on the importance of quantum technologies followed by a wine reception at an exhibition of Lancaster's research expertise. On Thursday May 29th, a conference will feature a series of short talks from academia, industry and the public sector.
Key note speakers:
Professor Mark E. Smith, Lancaster University Vice Chancellor
Professor David Delpy, Chair of UK National Quantum Technologies Programme Strategic Advisory Board
Dr Lesley Thompson, Director, Sciences and Engineering at the EPSRC
Hermann Hauser CBE, Amadeus Capital Partners
Professors Tony Krier and Yuri Pashkin, Directors of the Lancaster Quantum Technology Centre
Conference talks on six themes:
Superconducting quantum circuits
Quantum technologies at ultra-low temperatures
Semiconductor nanostructures and quantum devices
Quantum information
Quantum nanomechanics
Quantum technologies with 2D materials
Exhibition of research:
Academics and students will present cutting-edge research being undertaken at Lancaster University.
Cutting edge facilities:
Take a guided tour of the Physics Department, including
New £4m class 100 clean room equipped with electron beam lithography, UV photolithography, inductively coupled plasma processing, thin-film deposition and plasma enhanced chemical vapour deposition
New cryogen-free dilution refrigerator system
Ultra-low temperature facilities
Molecular beam epitaxial reactors for growth of nanostructures
Scanning probe and nanoscale microscopy characterisation facilities
Network and meet:
Delegates on both days of the event will include representatives from local small and medium enterprises, large organisations, the public sector and academia.
Delegates are invited to attend either one part or both the launch and the conference.
Fri 11 April 2014
---