---
LEC collaborate with CETAD to develop new energy course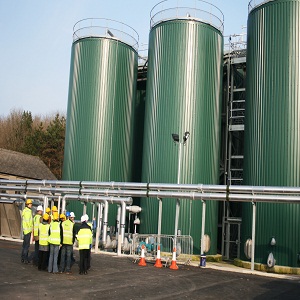 The new Postgraduate Certificate in Business Management with Energy and Fuels from Waste(EFFW) is the first to be designed and delivered jointly between the Lancaster Environment Centre (LEC) and the Centre for Education, Training and Development (CETAD).
Building on LEC's highly successful Postgraduate Certificate in Energy and Fuels from Waste, developed with LEC resident company Stopford Energy & Environment, their expertise provides the waste management element of the course whilst CETAD, a specialist work based learning centre, delivers the work based leadership and management skills.
The collaboration between LEC, CETAD and Stopford has resulted in a course delivered by top practitioners in their field and offers a unique opportunity for industry to benefit from a lively, interactive part-time CPD course. The course leads to a Postgraduate Certificate with the option to progress and gain an MSc by undertaking work based projects.
The course is designed for business people and senior managers from a wide range of interested parties and sectors including power generators, utilities and fuel producers, policymakers, analysts and consultants, members of local government with responsibility for waste planning, waste management industry, energy intensive industries, developers and technology providers and waste generators (e.g. supermarkets, financiers, project developers and legal professionals.
The course includes site visits to operational facilities including a municipal-waste incinerator, an animal-waste processing plant and a large municipal waste processing facility across the North West to illuminate the theory and gain first-hand experience.
"The course is well-structured and well-presented, touching upon the key technical, financial and political issues the EFW sector is faced with. Delivered through a balance of interactive lectures from practising professionals and from site visits to operational plants, the course provides a great platform for people new and old within the sector to develop their knowledge, skills and understanding of the industry." Steve Conry, Landfill Gas Area Manager, Viridor.
"We are delighted to be working in partnership with LEC, combining our expertise in working with professionals in the workplace with their research led teaching." Jane O'Brien, CETAD Centre Director.
The course will be offered through LEC and CETAD as part of their CPD portfolio.
Thu 04 July 2013
Associated Links
---