---
Impact Acceleration Account second pilot call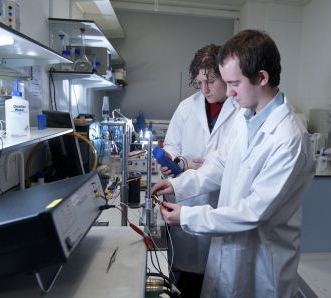 A second pilot call to allocate funding from the EPSRC Impact Acceleration Account (IAA) now live. Researchers and external partners are invited to attend an ImaginationLab on Wednesday 8th May to develop concepts and ideas that can ultimately lead to a successful IAA funding application of up to £20,000.
The lab, held on campus, will be facilitated by specialists in building robust collaborations and in generating innovative and novel ideas. The IAA facilitator, Dee Hennessy, has facilitated sandpits and similar events for EPSRC, NERC, ESRC in addition to dozens of collaboration events with research communities and business consortia. Researchers and external partners will explore potential alliances through new and unexpected viewpoints.
It is encouraged that Lancaster staff consider external partners that they have not been able to collaborate with previously due to funding restrictions. Following the ImaginationLab various IAA funding options are available ranging from travel for staff exchange, seed funding up to £5,000 for exploration of initial ideas and more substantial funding of up to £20,000 (if matched by the external collaborator) to support the development of research outputs into a commercial proposition.
To register for a place on the ImaginationLab or for more information contact Dr Mark Rushforth by Friday 3rd May.
Attendance on the ImaginationLab is not compulsory for submission into the second call for IAA funds. For researchers unable to attend the lab or with a relationship in place please contact Dr Mark Rushforth in the first instance. All expressions of interest must be submitted by Wednesday 15th May at 5pm.
Wed 10 April 2013
---