---
Professional Training to Business and Industry
We provide a portfolio of courses for industry and professionals both in the UK and abroad. By sharing our expertise we improve the competitiveness and productivity of individuals and organisations through better use of knowledge, technology and skills.
Benefits of Professional Training
Flexible, part-time programmes designed for busy professionals
Essential skills needed by employers to develop their workforce
Opportunities to enhance career paths and improve employability
UK and international delivery
Current Professional Training Courses
Postgraduate Statistics Centre
Our Postgraduate Statistics Centre delivers courses designed around statistical learning, aimed at scientists, social scientists, health researchers, teachers and professional medical statisticians.
The courses cover a wide variety of topics including structural equation modelling and clinical trials methodology.
Courses are modular, with some held annually at Lancaster and some available for commission globally.
www.lancs.ac.uk/fas/cpd/statistics www.mps-research.com/courses
Postgraduate Certificate in Competence in REACH Registration
The Lancaster Environment Centre provides a range of training workshops to aid companies in their regulatory compliance.
REACH (Registration, Evaluation and Authorisation of Chemicals), is a major piece of legislation concerned with the way chemicals are manufactured, used and managed.
This REACH course has been designed to advise industry on REACH and Classification, Labelling and Packaging regulations, and outline the different stages in the process and activities that must be completed in order to successfully register substances and continue trading in the EU.
Postgraduate Certificate in Energy and Fuels from Waste (EFFW)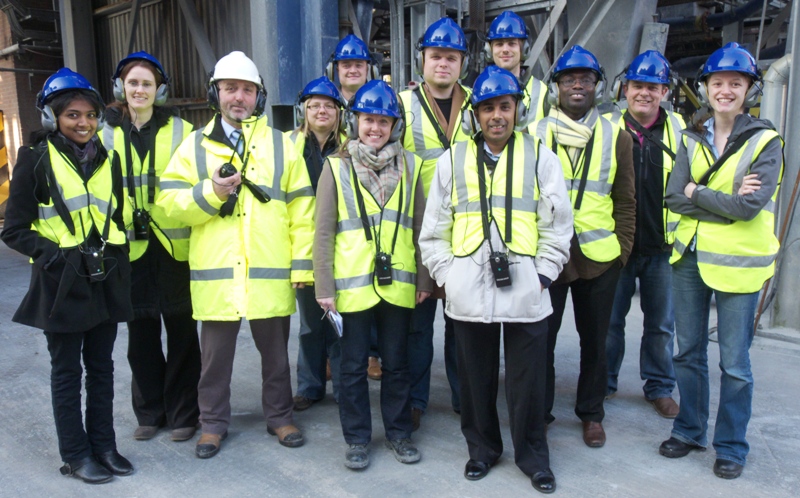 Drawing on the expertise of practicing professionals and academics, this three-module course provides a combination of technology training with professional development for career progression an overview of waste management practices in the UK.
It provides a detailed examination of waste feedstock treatments, energy and fuel generation technologies, and current and emerging policy drivers in the energy and fuels from waste sector. Options are available to progress to a Masters qualification.
www.lancaster.ac.uk/lec/postgraduate/cpd--short-courses/pg-cert-energy-and-fuels-from-waste/
Security
Security Lancaster offers a range of workshops and bespoke continual professional development to share our knowledge.
www.security-centre.lancs.ac.uk
Waitrose Sustainable Agriculture
The Waitrose Centre is a joint initiative between the university, Waitrose and its horticultural supply chain. The centre developed following successful supply chain training courses which generated new ideas for areas of research and development.
Developing New Courses
We work closely with departments across Science and Technology, the wider university and other institutions, research councils, government agencies and industry. As well as providing masters, doctoral and short training programmes, we can meet specific training needs through tailored in-house and bespoke courses and welcome requests for new training programmes.

Contact
Becky Gordon Operations Manager
+44 (0)1524 510188
Paul Wiseman Global REACH Coordinator, Weatherford UK Limited
"I chose the course because I wanted to be able to competently handle REACH and IUCLID 5 issues for my company and the Postgraduate Certificate in Competence in REACH Registration course provided all the training I needed. I felt it was well delivered by experts in the field, with enough hands-on experience and practical examples to allow me to confidently manage all aspects of REACH registration."
---