---
Science and Technology Christmas Conference
19 December 2005 - George Fox Building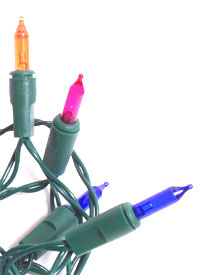 The Science and Technology Christmas Conference aims to give staff, postdoctoral researchers and PhD students the chance explore the range of research taking place across Lancaster's new Faculty of Science and Technology.
The one-day conference is intended to become an annual event which promotes interdisciplinary research and helps establish collaborations between Science and Technology Departments.
Talks and Poster Session
Each department will have the opportunity to showcase their most innovative research and future research plans in a short presentation, and there will be a lunchtime poster session at which faculty researchers are invited to present their latest work.
There will be substantial poster prizes - £200 for first prize and £100 for each of two runners up.
In addition to talks from Science and Technology departments, a selection of Guest Speakers have been confirmed, including President of the Institute of Physics Professor Sir John Enderby and Professor Chris Pollock, Director of BBSRC Institute at Aberystwyth.
---