---
Physics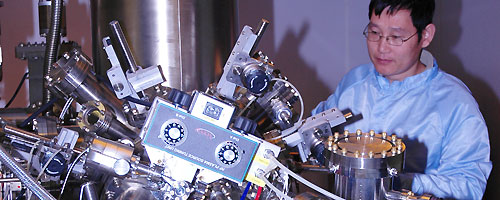 Physics at Lancaster is consistently listed as one of the top dozen UK Physics Departments in newspaper league tables (The Guardian | The Times | The Independent).
In the most recent National Student Satisfaction Survey the Lancaster Physics Department was ranked top amongst the 5* research departments in the UK and the best in the North-West of England.
In the 2008 Research Assessment Exercise, RAE2008, the Lancaster Physics Department achieved the highest quality profile amongst the 42 UK physics departments making submissions.
Related News

Scientists at Lancaster University's Physics Department are ready to help businesses develop new products and services. Read more
Tue 14 July 2015

Vastly improved medical imaging and guaranteed secure communications are a step closer following a funding boost of more than £700,000 in new quantum technology projects at Lancaster University. Read more
Fri 26 June 2015


Astronomers using ESO's Very Large Telescope have discovered by far the brightest galaxy yet found in the early Universe and found strong evidence that examples of the first generation of stars lurk within it. These massive, brilliant, and previously purely theoretical objects were the creators of the first heavy elements in history — the elements necessary to forge the stars around us today, the planets that orbit them, and life as we know it. The newly found galaxy, labelled CR7, is... Read more
Fri 19 June 2015

---