---
Making Things Tiny - Will Nanotechnology Deliver a Revolutionary Approach to Healthcare?
Friday 02 November 2007, 1600-1730
Biology Large Lecture Theatre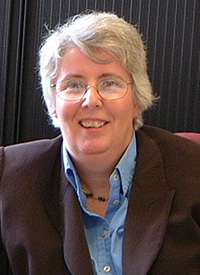 Nanoscience is allowing us to design ever smaller devices and tools to aid the diagnosis, prevention and treatment of diseases and to help gain increased understanding of the complex underlying fundamental basis of diseases.
Successful application of this new field, called "Nanomedicine", to enable the hoped for paradigm shift in healthcare will rely heavily on inter-disciplinary collaborations across many fields of scientific interest, and this convergence of scientific fields brings in itself challenges and questions.
What is "Nanotechnology"? What is new? What is actually being used today? Is nanotechnology safe? How can scientists engage with "the public", other non-scientific experts (working in ethics, philosophy, social sciences) and politicians and policy makers to explain the status of the field and avoid the 'hype' that trendy headline journalism often brings? It is vital to accurately distinguish science fiction from science-fact.
Only with a factual description of the newly emerging field called "Nanomedicine" can we all, as a community, assess properly the risks and benefits whilst ensuring that Europe can capitalise on the improved healthcare that nanotechnology applied to medicine undoubtedly offers.
Profile - Ruth Duncan
Ruth Duncan is Professor of Cell Biology and Drug Delivery at the Welsh School of Pharmacy, Cardiff University, UK and Director of the Centre for Polymer Therapeutics.
She completed her PhD studies in 1979 at Keele University and established there the CRC's Polymer-Controlled Drug Delivery Group. In 1992 she joined Farmitalia Carlo Erba (became Pharmacia) in Milan as Head of New Technologies. At this time she was also the Project Team Leader for transfer of two of her own compounds into Phase I clinical trials (the first synthetic polymer-anticancer drug conjugates to be tested clinically). In 1994 she returned to The School of Pharmacy, London where she re-established an interdisciplinary research group called the Centre for Polymer Therapeutics that subsequently relocated to Cardiff in 2000. Her research has now transferred 6 polymer anticancer conjugates into clinical trial and the first 2 polymer-based gamma camera imaging agents.
She has contributed more than 250 scientific articles and patents, and has been a recipient of many awards including the Pfizer Research Award for Pharmaceutical Sciences, Young Investigator Award of the Controlled Release Society, Interdisciplinary Award of the Royal Society for Chemistry, the Millennial World Congress Pharmaceutical Scientist Award, the Berlin-Brandenberg Academy of Sciences Monika Knutzner Award for Innovative Cancer Research, was a Princess Takamatsu Cancer Foundation Lecturer in 2004 and in 2006 received the GSK International Achievement Award. She was Co-Chair of the Gordon Research Conference on Drug Carriers in Biology and Medicine in 1998, and established the ongoing series of biennial International Conferences on Polymer Therapeutics: From Laboratory to Clinic. She is an elected member of the Academy of Sciences and Literature Mainz, in 2004 was the Science Chair of the British Pharmaceutical Conference and in 2004. She Chaired the Steering Committee of the European Science Foundation's Forward Look on Nanomedicine, and has recently Co-Chaired the European Science Foundation's first Research Conference (2006) and Summer School (2007) on Nanomedicine.
---