---
Advances in Traceable Micro & Nanoscale Engineering Metrology
Tuesday 19 August 2008, 1100-1200
Seminar Room 2, Engineering Building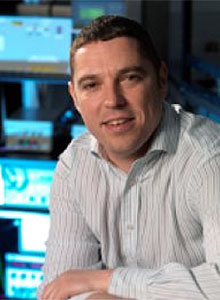 A Physics and Engineering Seminar by Professor Richard Leach from The National Physical Laboratory.
It is now fully appreciated that metrology will play an integral role in the successful development and commercialisation of micro- and nanotechnology. To this end the UK Government, through the National Measurement System, funded several groundbreaking projects in its 2005-2008 Programme for Engineering Measurement.
This review will briefly describe the background of the research, concentrating on the technical details of the projects.
Projects include the development of traceable instrumentation to measure thin films, areal surface texture, very low forces and micro-scale geometry.
Light refreshments will be available from 1030 in The Masters Training Suite.
Associated Links
National Physical Laboratory - the UK's National Measurement Institute and a world-leading centre of excellence in developing and applying the most accurate measurement standards
---