---
Annual North West Business Pitch - Energy and Environmental Technologies
Wednesday 20 October 2010, 1030-1330
Lancaster Environment Centre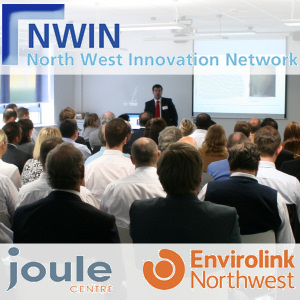 The North West Innovation Network, Envirolink NW, the Joule Centre, and the Lancaster Environment Centre have collaborated to arrange an ideal pitching and networking opportunity for companies operating in the Energy and Environmental Technologies Sector (ETS).
Registration for pitching has now closed
Registration for attendance has now closed
It will give you a unique chance to hear first hand, the technologies and innovations available from some of the leading companies in the North West. It will undoubtedly help you identify potential business opportunities with companies on your doorstep.
This event only takes place once a year so make sure you don't miss it!
The event will be of benefit to the following companies:
- Those based in the North West of England
- Developers of technology, products and expertise in the Energy and ETS
- Suppliers of technology into the Energy and ETS
- Users of products, technology & expertise from the Energy and ETS companies
The collaborating organisations have seen the value of rapid pitching and networking activities to help support the growth of businesses. In particular it helps to rapidly identify business development opportunities, sourcing of business-critical expertise or development of collaborative routes to market.
The aim of the event is to very efficiently integrate our networks to create new opportunities for all. Past experience has shown that this event will help you to identify at least 4-5 very relevant business contacts that you didn't know existed.
The main content of the event will be for companies who are supplying products, technology and expertise to give a 90 second elevator pitch covering the following points:
- Who you are?
- What is your business?
- What you have to offer other Energy and ETS companies?
- What do you need from other Energy and ETS companies?
Following the elevator pitches there will be time for informal networking to further explore opportunities with companies of interest.
If you don't want to pitch, then just come and be part of the audience, with the chance to identify new companies of importance to your business.
---