---
The Social Brain
Professor Chris Frith, FRS
Wednesday 10 March 2010, 1600-1730
Lecture Theatre 4, Management School Building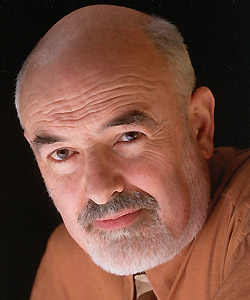 The biological basis of complex human social interaction and communication has been illuminated through comparative studies of other species and through studies of psychiatric patients. By combining results from such studies with data from brain imaging we can now delineate specific features of the social brain.
Professor Frith will suggest that we should distinguish between two kinds of social signals: Signals that automatically trigger interaction and cooperation, and ostensive signals that are used for deliberate communication.
The first type of signal is typically associated with the mirror system in the brain through which people tend to automatically imitate one another and become more socially oriented.
The second type of signal tends to activate the mentalising system through which people make inferences about the intentions, beliefs and desires of others.
The speaker suggests that this latter system is needed for 'closing the loop' in social interactions, whereby each partner knows that the other has the intention to communicate. The deliberate use of social signals can serve to increase reputation, trust, and facilitate teaching. However, both the automatic and the deliberate systems have a dark side, leading to out-group prejudice and enabling hypocrisy and deception.
Christopher D. Frith, FRS, is Emeritus Professor of Neuropsychology in the Wellcome Trust Centre for Neuro-imaging at University College, London, and Niels Bohr Visiting Professor in the Interacting Minds project at the University of Aarhus, Denmark.
He is one of the pioneers in applying brain imaging to the study of mental processes. He is known especially for his work on agency, social intelligence, and on understanding the minds of people with autism and schizophrenia.
The author of some 400 papers published in scientific journals, his latest book, Making up the Mind: How the brain creates our mental world, was published in 2007 by Wiley-Blackwell and longlisted for the Royal Society prize for science books, 2008.
In 2009 he was awarded the European Latsis Prize (jointly with Uta Frith) for contributions to understand the human mind and brain and the Fyssen Foundation Prize for work on Neuropsychology.
Watch Online
---