---
Guidelines for Good Practice as a way of encouraging stakeholder involvement across catchment management
Tuesday 05 July 2011, 0930-1630
Arup Campus, Nyquist Theatre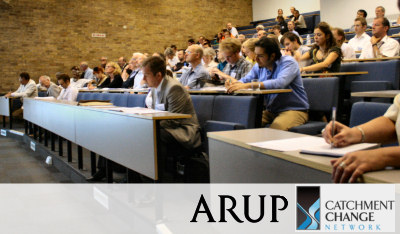 Looking forward, catchment management will need to rely more heavily on multi-stakeholder collaboration and communication for success. Our second CCN Annual Conference is designed to examine how Guidelines represent a useful tool to encourage stakeholder participation to improve decision-making across catchments.
Invited presentations will give delegates a unique opportunity to learn how a range of organisations and initiatives are optimising success. Case studies will highlight the challenges, best practice and lessons learned.
The conference is free to attend with support from ARUP and the NERC-funded Catchment Change Network.
Programme
Delegates
For more information contact Ruth Alcock on 01524 510285 r.alcock@lancaster.ac.uk.
---