---
LEC Business Breakfast Club - Innovation in the Low Carbon Economy
Charlie Rea, Darren Hill, Chris Lambert, Liz Russell
Thursday 07 April 2011, 0800-1030
LEC Training Rooms 1 And 2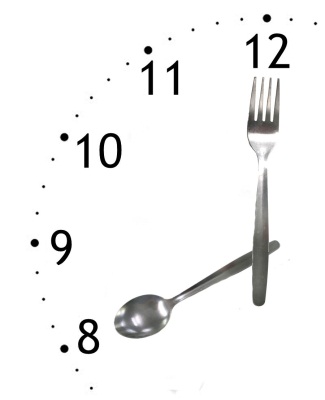 Innovation in the Low Carbon Economy
This session will focus on the innovation of sustainable products and services which satisfy a need in the low carbon economy.
Speakers
Charlie Rea, C-Tech Innovation
Darren Hill, Eco-Innovation Programme
Chris Lambert, Lancaster Product Development Unit
Liz Russell, EnviroSystems UK Limited
Topics
Charlie Rea will speak about his involvement with C-Tech Innovation, the Environmental Sustainability Knowledge Transfer Network and the Eco-Innovation Observatory and how these organisations work with business to help them innovate.
Darren Hill will introduce the Eco-Innovation Programme which is a three year business support programme delivered by C-Tech Innovation and Lancaster University. The programme can improve your green credentials and increase your profits at the same time. Whether your product or service is simple or complex, the programme can help you develop opportunities and stay ahead of legislation and your competitors. Free help and advice is available for businesses to support:
Access new markets and opportunities
Re-design or develop existing and new products or services
Identify how your existing products could be used in an environmental context
Access a dedicated company mentor or graduate placement
Develop strong new business ideas through support with research and development
Chris Lambert from the Lancaster Product Development Unit will be presenting the various ways that organisations can get involved with the Engineering department at Lancaster University.
Liz Russell is the Managing Director of EnviroSystems UK Limited and will be talking about her business and how the Lancaster Environment Centre has helped her innovate. Over the last 10 years Envirosystems has developed a number of innovative products for use in Agriculture. LEC has been involved on all three of the company's key brands. EnviroBed, the highest volume product is a super absorbent and very hygienic Dairy Cow bedding produced form the short fibre waste sludge produced in paper re-cycling. In 2006 the stability of EnviroBed as very unreliable and through LEC we established a manufacturing protocol which ensures the product is now of high quality at all times.
Optimize biological silage inoculant was innovated in 2001 and tested by Dr keith Jones in LEC during 2005. The research data is still used today. SlurryBugs biological cattle and pig slurry treatment was tested by LEC biochemists during 2010 to look specifically at greenhouse gas reductions through biological treatmenbt.. Research on these innovative products has been highly beneficial to EnviroSystems allowing the business to fully understand the strengths of the products and also if there were any weaknesses which then require more product development and research.
All our products are innovations therefore our relationship with LEC and its outstanding research capability had played a great part in the company's growth and development over 10 years.
---