---
Lost in Translation: Living with uncertainty in animal disease management
Wednesday 21 September 2011, 0930-1600
Royal College Of Surgeons Of England, London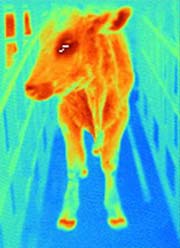 Animal diseases are a major global environmental, social and economic policy issue with potentially devastating consequences for those communities affected during and after outbreaks.
Lost in Translation uniquely brings together expertise across the natural and social sciences to provide an interdisciplinary understanding of the social, technological and natural dynamics of animal disease management across a range of policy scales. Central to this Relu-funded project is the question of how we can better understand issues of complexity and uncertainty in animal disease outbreaks and their containment in order to help develop more integrated and more effective strategies of management for animal disease. To focus our analysis and provide a novel cross-disease approach, we have examined three contrasting examples of endemic and/or exotic disease: Foot and Mouth Disease, Cryptosporidium and Avian Influenza.
Our aim with this meeting is to present our research findings and recommendations to a wide audience across policy and practice. In addition, we're welcoming keynote contributions from Martyn Jeggo (Australian Animal Health Laboratory), Katinka de Balogh (Food and Agriculture Organisation of the United Nations) and Andrew Stirling (University of Sussex) that will give valuable multidimensional and international input across our programme for the day.
The conference is free to attend with support from the Relu-funded Lost in Translation Project.
---