---
Design Challenges for Next Generation Chips Targeting Mobile Platforms
Hans Martin von Staudt, Dialog Semiconductor, Swindon, UK
Monday 21 March 2011, 1400-1630
Lecture Theatre 5, Management School Building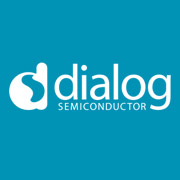 All Engineering, Communication and Computing Students are invited to this guest lecture, to be followed by a chance to discuss potential employment, placements and sponsorship opportunities with dialog Semiconductor.
Dialog Semiconductor are a mixed signal design and manufacturing company based in the UK. They manufacture chips for mobile communication platforms, automotive systems and display technologies.
As with all companies in the electronics market, Dialog take advantage of the performance that advanced CMOS technologies can deliver but designing on these platforms in becoming extremely difficult due to variability in the core transistor technologies.
Hans Martin will explain how Dialog Semiconductor is addressing this issue and where the key challenges are likely to lie in the future.
Dialog Semiconductor is currently expanding and is interested in meeting students to discuss potential employment, placements and sponsorship.
Please contact Professor Andrew Richardson to book a slot for an informal chat with Hans between 3pm and 4.30pm following the lecture.
---