---
Insights from biodiversity science for addressing global sustainability challenges
Professor Georgina Mace CBE, FRS, Imperial College London
Wednesday 02 November 2011, 1400-1500
Lecture Theatre 2, Management School Building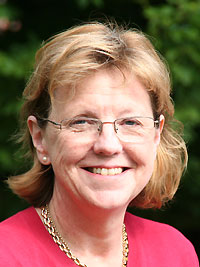 The outlook for global sustainability in 2011 is not encouraging. Progress towards meeting the Millennium Development Goals is behind schedule, intergovernmental negotiations addressing climate change are stalled, and the international 2010 target for reducing the rate of biodiversity loss was missed by a substantial margin.
Yet over the past 50 years, conservation biologists, ecologists and evolutionary biologists have made substantial progress in our understanding of the natural world. We know a great deal now about how much biological diversity exists, what maintains the diversity, what is driving biodiversity degradation and at least some of the consequences. There is a significant history of successful actions and interventions to conserve species and habitats around the world.
How can our knowledge and experience of successful intervention in biodiversity conservation be corralled to enhance the broader sustainability agenda? Professor Georgina Mace will address this question in three inter-related themes:
Mainstreaming biodiversity,
Understanding and working within biophysical limits, and
Addressing short term crises versus long-term drivers.
Professor Mace will draw conclusions across the three themes about the significance of agreeing and adopting appropriate measures and values for biodiversity.
Georgina Mace
Georgina Mace is Professor of Conservation Science at Imperial College London. Her research interests are in measuring the trends and consequences of biodiversity loss and the assessment of species extinctions. She led the process to develop, test and document criteria for listing species on IUCN's Red List of Threatened Species, and subsequently worked on the biodiversity elements of the Millennium Ecosystem Assessment and on the technical development of measures for the CBD 2010 Biodiversity Target.
From 2000 to 2006, Georgina Mace was Director of Science at the Zoological Society of London and Head of the Institute of Zoology. In 2006, she moved to Imperial College London as Director of the NERC Centre for Population Biology. She was awarded a CBE in 2007, elected a Fellow of the Royal Society in 2002, and was the 2007 winner of the International Cosmos Prize.
She has been Vice President of the British Ecological Society (2001-2004), President of the Society for Conservation Biology (2007-2009) and Vice Chair of DIVERSITAS - the international programme on biodiversity science (2007-2010).
---